Phnom Penh, the capital of Cambodia, has a provincial charm. It has a lot of touristy places that are worth visiting, like museums and shopping hubs. The place is surrounded by three rivers which gives a sense of tranquility to the entire city. Buddhist architecture is seen in the form of various temples and monuments located here. The Riverside, which is the innermost part of the city, is a major tourist attraction. Most of the hostels in Phnom Penh lie along the river.
Top 11 Hostels in Phnom Penh
Instead of staying at a hotel, you can go for a hostel where the cost is not high, and it is also a great place to meet new people. We've shortlisted 11 hostels in Phnom Penh that you can crash at. Take a look:
1. Top Hostel
Image Source
The place is really good if you are looking to stay somewhere for a short span of time. The beds are quite comfortable and the hostel provides you with basic amenities. The best part about the hostel is that it is only ten minutes away from the airport. Make sure to book a bed in advance before reaching Phnom Penh because the hostel is fully occupied almost at all times of the year.
Address: EA1, Sangkat Kakab, Khan Posenchey, St 110, Phnom Penh, CambodiaGoogle rating: 3.4
Must Read: Shopping In Phnom Penh: 10 Top Places To Buy The Best Of Everything That The City Flaunts
2. Billabong Hostel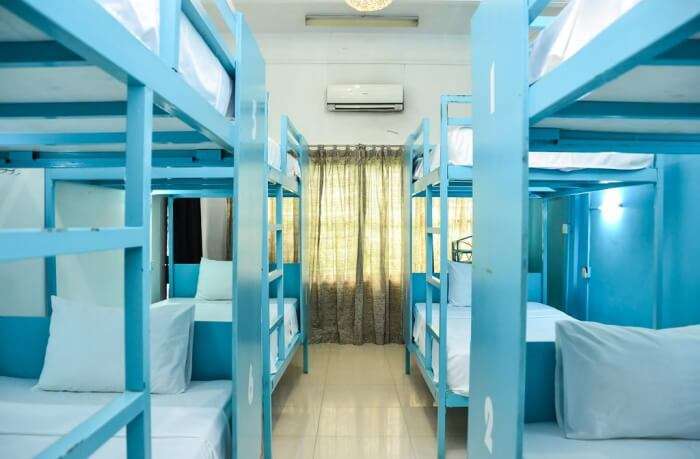 Image Source
If you are traveling solo, or are traveling with your families, the Billabong Hostel is a great option as it provides you with a lot of amenities at quite reasonable prices. The place has got a huge swimming pool wherein you can frolic around after a tiring day, and spend some great time with family members. The Billabong Hostel has even got its own restaurant so you can have some scrumptious meals here. The best part is you will find guests from all around the world of different age groups, so it is a great opportunity to socialize and make new friends while you are on a vacation.
Address: 5 street 158, Phnom Penh 12211, CambodiaGoogle rating: 4.4
3. Eighty8 Backpackers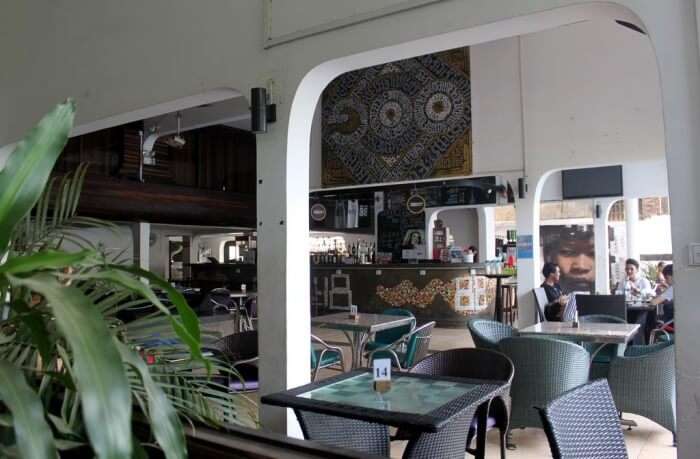 Image Source
If you are traveling alone or are traveling with friends then you have to try out the Eighty8 Backpackers. One of the best Phnom Penh Hostels, it is great for those who are looking for a party like atmosphere. The vibe is pretty chill and you will get an opportunity to meet a lot of people here. There is a pool here that you can use. We suggest you take a swim in the shallow end if you're a beginner. The staff is friendly and the breakfast buffet that you get here has a lot of variety.
Address: street 88, Phnom Penh, CambodiaGoogle rating: 4.1
Suggested Read: Phnom Penh Nightlife Guide: 10 Best Clubs For The Party Starters!
4. Top Banana Guesthouse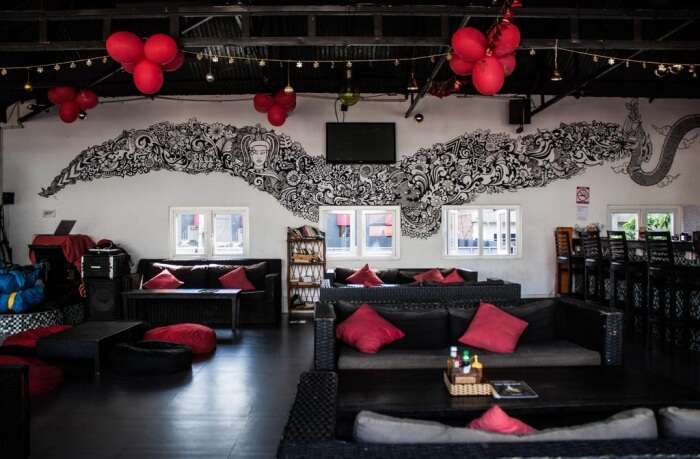 Image Source
The Top Banana Guesthouse provides its guests with nice comfortable beds. One of the budget Phnom Penh Hostels, it is a girls-only dorm also available. The bar at the place is great and turns into club night with some foot tapping music being played. But don't worry, the music won't disturb you while you are in the dorm. The breakfast here has an English menu, which is quite delicious and worth trying out.
Address: 9E0 Street 278, Phnom Penh 12302, CambodiaGoogle rating: 4
5. Lebou Boutique Hostel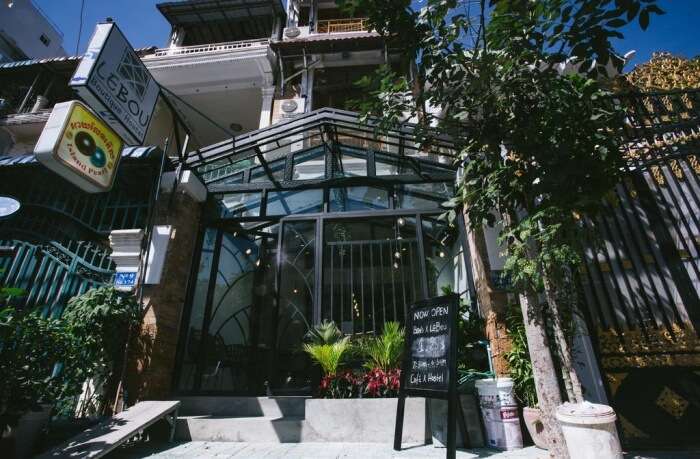 Image Source
The Lebou boutique hostel is in proximity to all the markets here in Phnom Penh. Hence, the commute is not going to be an issue. The place has got different kinds of rooms that you can choose according to your preferences. The place is quite neat and well maintained. The Lebou Boutique Hostel also offers breakfast at the roof where you can enjoy your meal with a great view of the city.
Address: House number 7, Oknha Ket St. (174), Phnom Penh, CambodiaGoogle rating: 4.2
Suggested Read: 7 Places To Visit In Phnom Penh That Will Replay History Throughout Your Vacation!
6. One Stop Hostel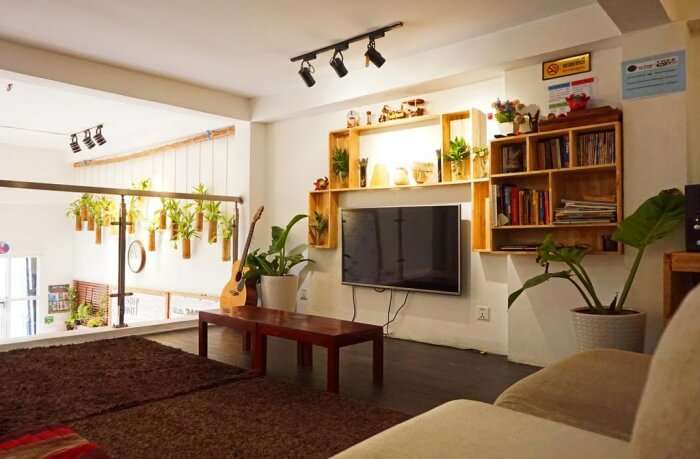 Image Source
The One Stop Hostel in Phnom Penh exudes a homely vibe. It provides the guests with comfortable beds and a fully equipped bathroom. The staff of the hostel is great and is very welcoming towards the guests. They even provide the facility of TukTuk for a comfortable commute of their guests. Make sure to reserve a bed in advance.
Address: Wat Phnom، 85 Sisowath Quay, Phnom Penh, CambodiaGoogle rating: 4.3
7. Aura Thematic Hostel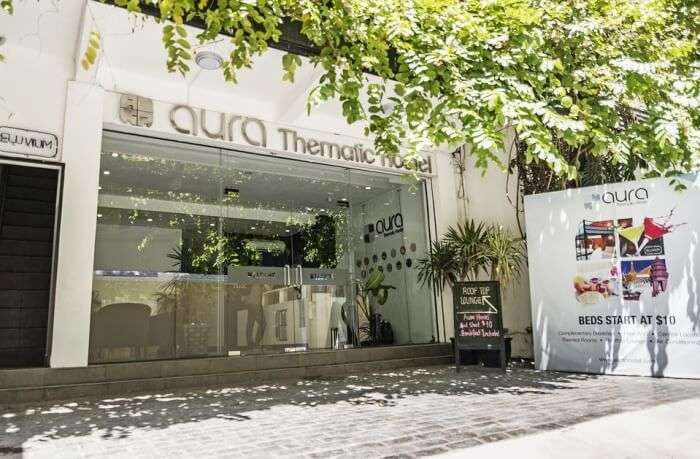 Image Source
The best part about this hostel is that it's strategically located. It is near the river and the Royal Palace which houses many popular pubs and restaurants. The Aura Thematic Hostel in Cambodia also provides the visitors with a rooftop bar where you can enjoy some great drinks. The rooms are clean and the staff is friendly. Make sure to reserve a bed in advance.
Address: 205 Preah Ang Yukanthor Street (19), Phnom Penh, Cambodia
Suggested Read: 18 Best Things To Do In Phnom Penh On Your Vacay To Cambodia In 2022
8. Feliz Hostel and Bar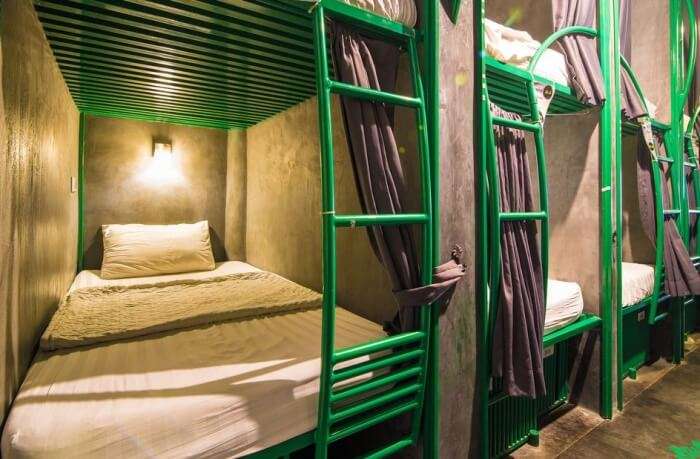 Image Source
The Feliz Hostel and bar provides you with beds that have their own charging point, lights and curtains. So this place is perfect if you are looking for some reasonable accommodation and at the same time also want privacy. The hostel is located around a lot of restaurants and pubs, so you can have some great meals here. The restaurant in the hostel is also quite good. The entire place has a relaxed vibe to it.
Address: Oknha Chrun You Hak St. (294), Phnom Penh, CambodiaGoogle rating: 4.3
9. Panorama Mekong Hostel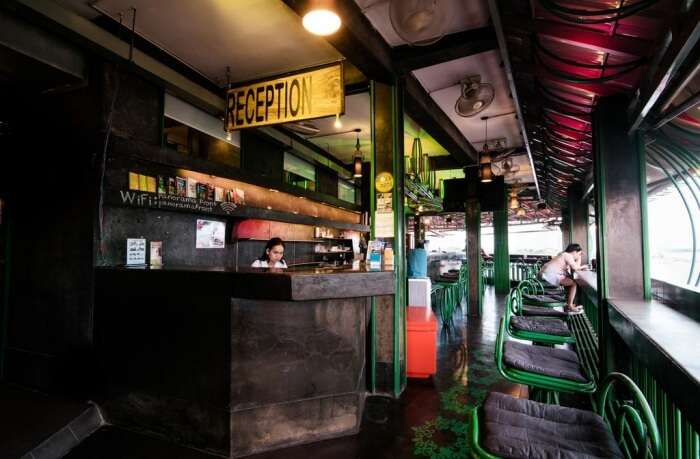 Image Source
The hostel is situated near the royal palace. The location of the Panorama Mekong Hostel is very apt in terms of safety and also the availability of various restaurants available at this location. The staff is quite friendly and willing to help their visitors. The pricing of the hostel is also reasonable. The beds are designed in such a way that gives privacy to you. The view from the place is also quite good.
Address: Preah Ang Makhak Vann St. (178), Phnom Penh, CambodiaGoogle rating: 4.3
Suggested Read: Cambodia Travel Tips: For A Carefree Holiday Plan In This Charming Land With Your Loved Ones
10. Mad Monkey Hostel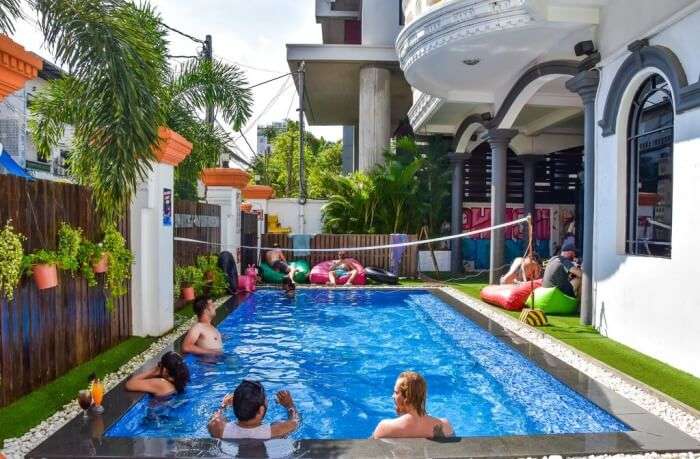 Image Source
If you are on a backpacking trip, your stay at Mad Monkey Hostel is going to be totally worthwhile. The place provides you with comfortable beds in a common room, but the beds are arranged in a way that you will have the privacy that you need. The staff is super friendly and will go the extra mile to make sure you are comfortable and have everything that you need. The Mad monkey hostel has also got a pool where you can spend some relaxing time. The hostel also provides beers and cocktails at reasonable prices.
Address: 26 Street 302, Phnom Penh, CambodiaGoogle rating: 4.2
11. Hostel Nomads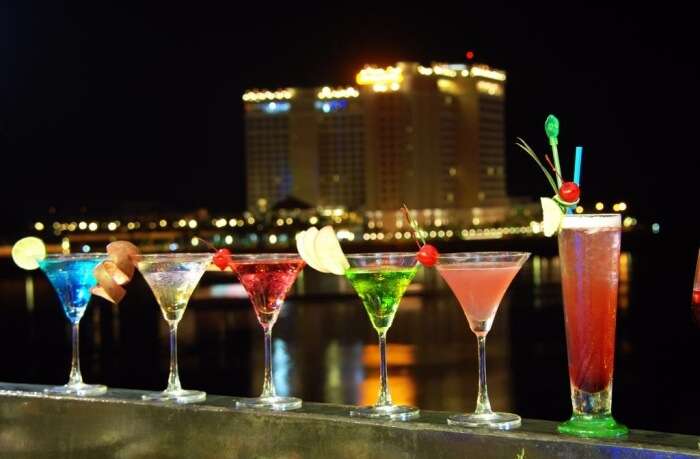 Image Source
The Hostel Nomads is a small cozy place to stay in Phnom Penh. It is a really nice hostel to meet a lot of new people from all walks of life and socialize with them. The hostel is located near the river and greenery, which gives the hostel an added beauty. The staff is very warm and welcoming. We suggest you make reservations before reaching there.
Address: 91, street 108, Phnom Penh, CambodiaGoogle rating: 4
Further Read: Royal Palace In Phnom Penh Guide: The Palace Of The Pearl Of Asia!
While planning a vacation there are various things that you should factor. We all look for opportunities wherein we can cut down on our expenses. The place where you are staying while on vacation should be comfortable and worth the money you are paying. It should have the amenities that you seek. We hope that this list of hostels in Phnom Penh comes in handy when you take a trip to Cambodia.
Looking To Book An International Honeymoon?
Book memorable honeymoon on TravelTriangle with 650+ verified travel agents for 65+ domestic and international destinations.